Submitted by admin on 23. January 2011 - 14:15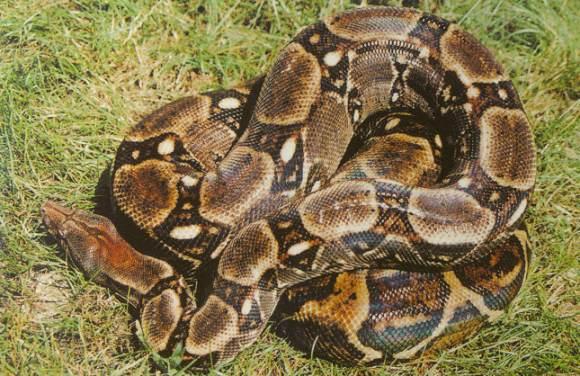 Bahia Island Boa c. imperator
Diese Imperatoren werden auf Roátan, der größten der Islas de Bahia vor der Küste von Honduras, gefunden. Sie sind etwas farbenfroher als die Festlandsform und werden auch größer Wir vermuten, dass die Weibchen eine Länge von fast 2.50 m erreichen können.
Beschreibung_en:
La Bahia Boa (Boa c. imperator Honduras island morph)
Um das Bild in Originalgröße betrachten zu können, klicken Sie bitte auf den oberen bzw. unteren Bereich des Bildes.
To view the picture in original size, please click on the top or bottom of the image.
Cliquez en haut ou en bas de l'image pour la visualiser dans son format original.