Submitted by admin on 24. January 2011 - 20:27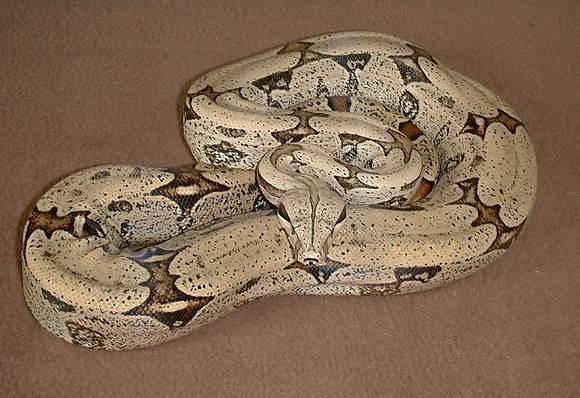 Wie man auf dem Foto erkennen kann, ähneln die Bolivianischen Boa c. amarali den hellen Nordbrasilianischen Rotschwanzboas (Boa c. constrictor), aber sie haben einen sehr kurzen Schwanz und erreichen nicht deren Größe. Boa c. amarali, Bolivien (adultes Männchen)
Beschreibung_en:
Boa c. amarali from Bolivia
Beschreibung_fr:
Comme on peut le voir sur cette photo, Boa c. amarali de Bolivie ressemble aux redtails clairs du nord du Brésil (Boa c. constrictor). Cependant, ils possèdent une queue très courte et n'atteignent pas la même taille.

Boa c. amarali, Bolivie (mâle adulte)
Um das Bild in Originalgröße betrachten zu können, klicken Sie bitte auf den oberen bzw. unteren Bereich des Bildes.
To view the picture in original size, please click on the top or bottom of the image.
Cliquez en haut ou en bas de l'image pour la visualiser dans son format original.